Do you like Henley style? I do. That's why I'm super excited to try out the Sinclair new release, the Pebble Henley style top and dress pattern.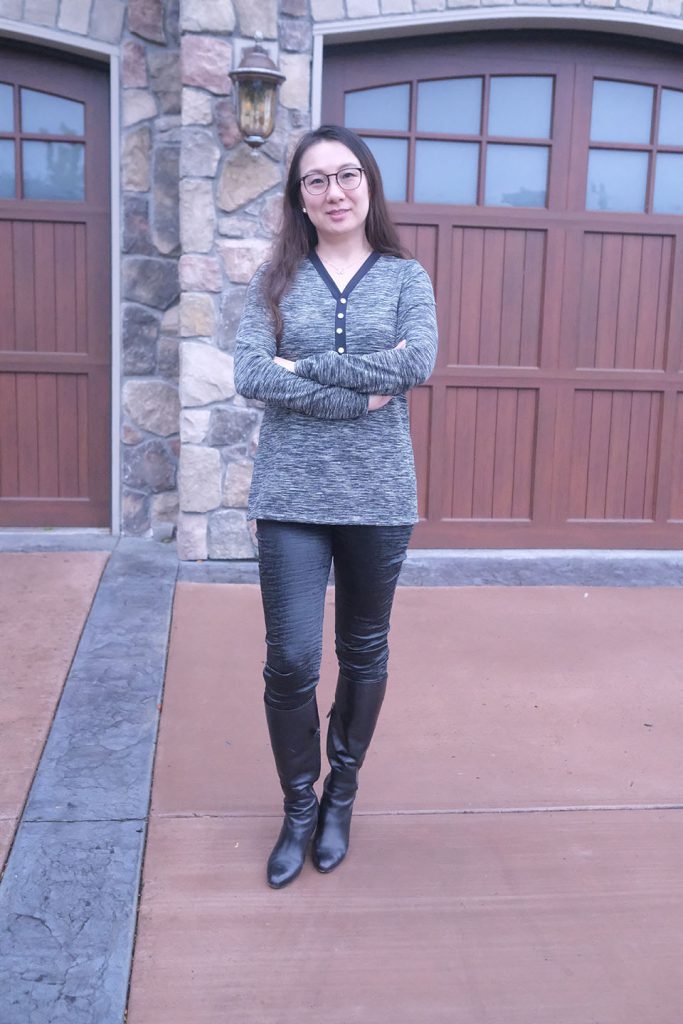 The design
Henley is a traditional shirt style which is a collarless pullover shirt featured a placket with buttons. It's more interesting than the simpler vanilla t-shirt. The neckline and the buttons can be good decorations.
The new pattern released by Sinclair is not the traditional Henley. It has a longer neckline, and a V-shape. I think it looks chic.
The pattern and construction
Sinclair Pebble totally delivered the elegant Henley look. Thanks to the precise pattern pieces and well positioned notches, I found it easy and robust to make a nice Henley neckline with the instruction. You don't need to have real button holes because the V-neck is large enough to put on and off. But you can use snap buttons or make your button holes too if you want. In my second piece which is the black one, I actually stitched the placket together – it looks nicer since the knit fabric stretch won't show. It's very convenient to put it on or off without using real buttons.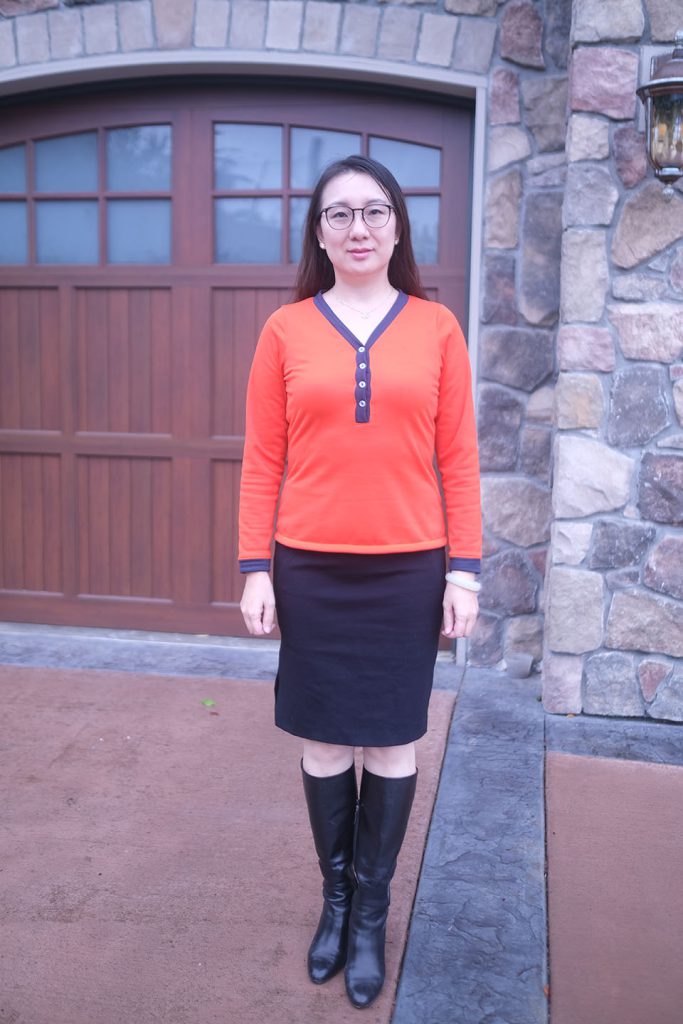 This pattern is compatible with the Sinclair sleeve add-ons too. An the pattern itself comes with 4 sleeve lengths, 3 top lengths, and 2 dress lengths. It's so classic that I strongly suggest you to get the pattern.
Verdict: a solid 5/5 pattern!