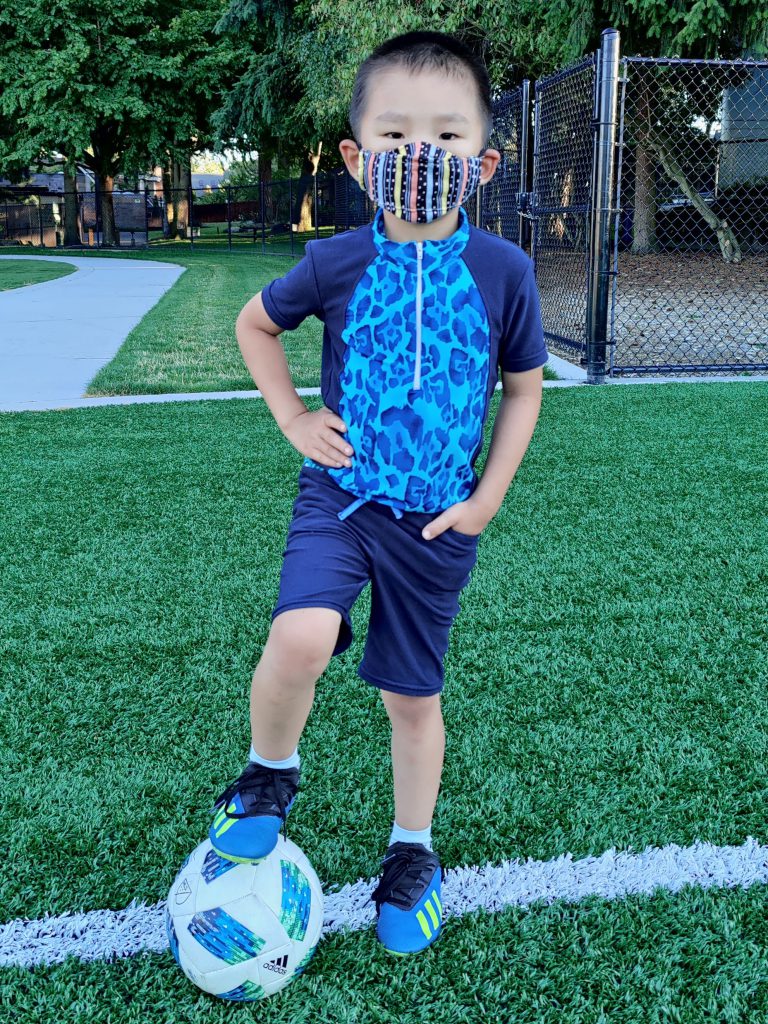 Sinclair started releasing children patterns this year and you can tell by their -berry suffix. Some berry patterns have an equivalent adult pattern. But this newly released Solberry knit shorts pattern is a new one design for children. I tested the pattern and here is my honest review.
Design
Solberry followed the Sinclair tradition that it's a well drafted knit pattern with color-blocking options that you can use to make colorful shorts for kids. The shorts have front pockets and color-blocked back pockets. The cuff finish provided another option to use an accent fabric and it worked very well on their testing photos. Solberry is semi relaxed fit, has shorts and Bermuda length variations, pocket options and hem options. It's for both boys and girls.

Pattern and construction
This pattern is very simple so I don't need to separate out the drafting section. But this is another well drafted pattern with detailed instructions.
Things I like:
the front pockets each has one piece of fabric only. I like its convenience. I don't need to use different fabric for facing and the pocket.
Just enough notches and you can't go wrong with the construction, if you put all the marks on your fabric.
The waistband allows you to use full elastic, or full elastic with drawstrings. And the construction also includes non-functioning drawstrings, and different drawstring options including making one from woven fabric. Waistband drawstring is another place you can add colors.
The whole construction is easy and robust. Necessary optimizations are mentioned as options at the right step, for example to top stitch the crotch seam.
The children pattern comes with a SLIM option which is absolutely needed – height only sizing means no sizing for kids. The one I made was a SLIM version.
The construction is standard which means the seams would show on the inside. I personally prefer this style for knits shorts because it's the fastest to make.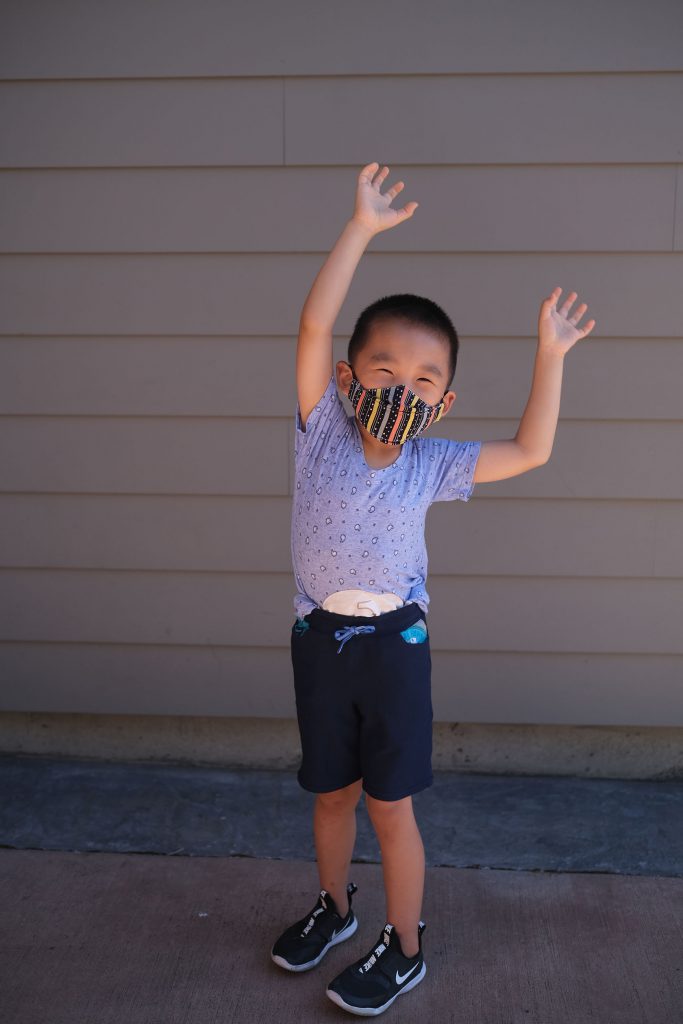 In the version I made, I actually used woven fabric for the pockets – my son insisted using that fish and lake pattern. It actually worked out well. The first picture with the cycling top was already after a second wash. The pockets stayed well. I always prewash and prepare my fabric. The knit fabric I used is Polartec®  power stretch.
Summary
5 /5
A really nice and clean kids shorts pattern that can go cheerful or simple based on your option and color-blocking choices.
My kids like pants that are more relaxed than leggings but not saggy. Solberry fits the bill really nicely and both my girl and boy loves it! I asked them to compare several shorts we had at home, and also patterns for their next pair, they voted Solberry over all the others! I agree here too. Sinclair is my top pick for children patterns thanks to the SLIM option. I don't need to grade for my son any more, and only need to slim down one size for my daughter.