I recently tested the Peek-a-boo pattern women Momentum shorts. It's launched together with the girl version and this week they have an introductory discount: https://peekaboopatternshop.com/womens-momentum-shorts/.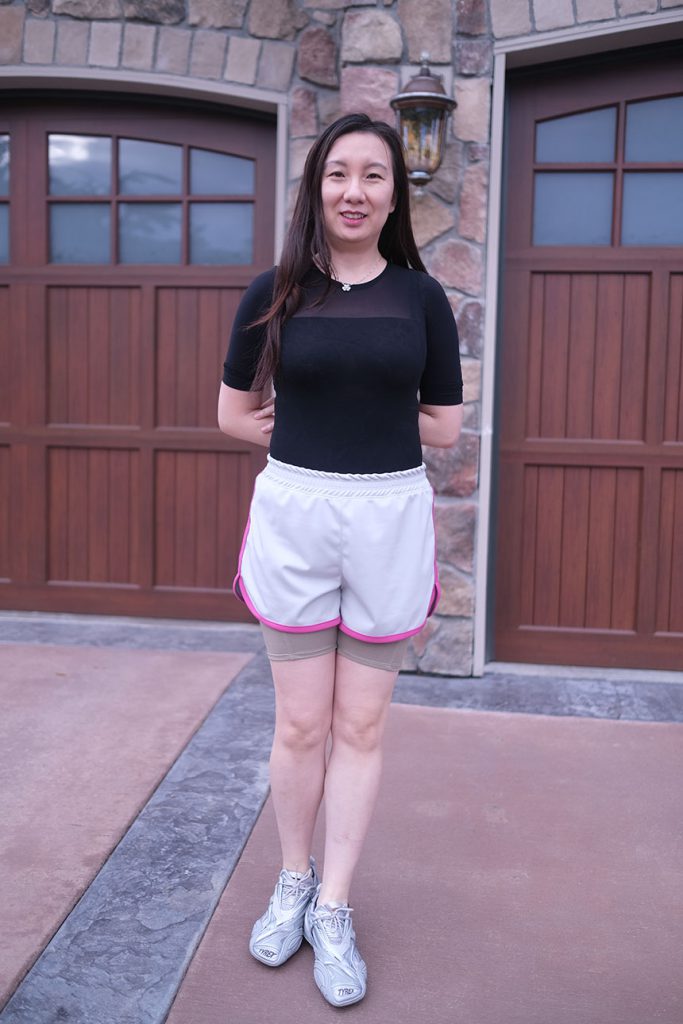 I like the look of track shorts but never owned one after mid school because they are too short for my preference in daily life. These Momentum shorts solved that problem for me: the built-in leggings or brief can prevent accidents and they are like leggings with a shorts look. Win!
The shorts are super short. They can be made of woven fabrics. The leggings need good stretch and you can choose to make basic leggings which are super easy to sew, or to make leggings with pockets. You can optionally have pockets on the shorts too. If I were to make it again (which I did), I'd add the outer pockets too regardless of if I have the inner one. This silver shorts of mine are with 7″ pockets leggings. Very practical – you can see how my phone fits there.
And these navy ones are my second pair and it does have the pockets. I don't need to hold things in the pockets except for my own hands. These are with 5″ leggings. I used some compression knit to make the leggings so I used some contrasting color. Using coordinating color would look even better.
The pattern has a great value because it's a truly 2-in-1. You can even make the legging as a standalone pair.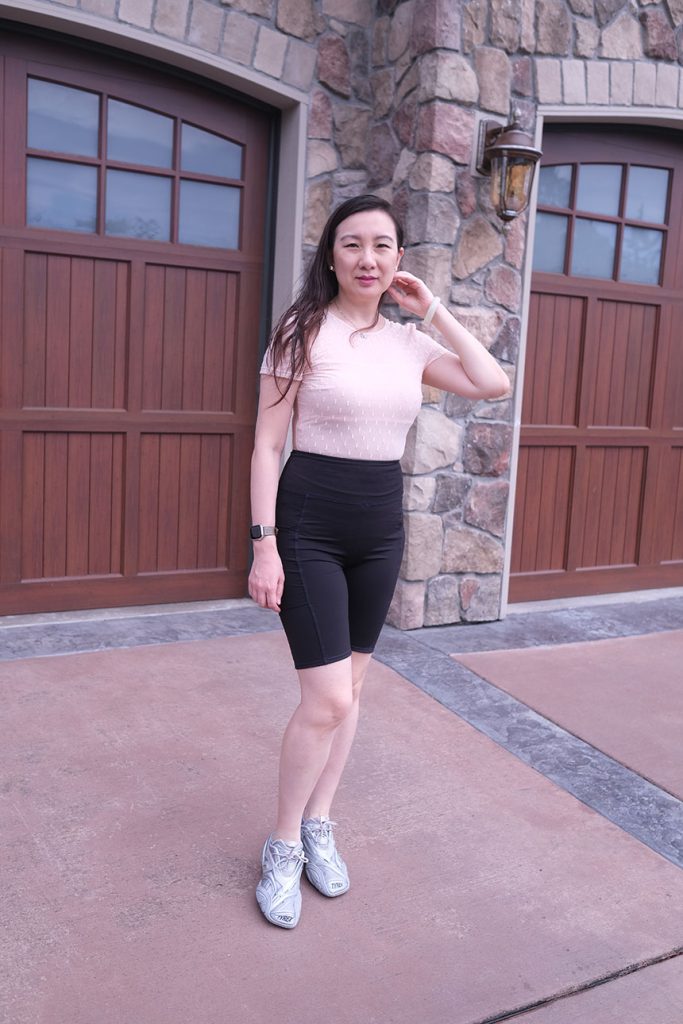 The black leggings I made are 9″. They have pockets too. The legging has contoured yoga band.
Overall, this is a great pattern with lots of options. The fit is great and the pattern is easy to follow. I wish it has more notches but it's not a big deal.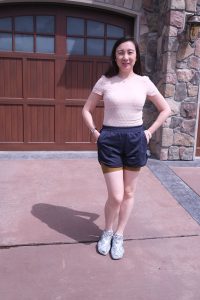 More about this brand: I noticed because some of their kids patterns. Altitude pullover is a great one. I purchased their backcountry balaclava pattern to make ski hats for my kids because I just can't find the right sized RTW. That's a big success and I need to make more this year. Peek-a-boo is a reputable pattern company. Many of their patterns have a matching adult version too, sometimes both women's and men's. Don't hesitate to try them. They are well drafted! And isn't it fun to wear the same style as your kids?