I have always been a fan of embroidery. My grandma taught me hand embroidery skills when I was a child. But only recently did I learn about machine embroidery. It's completely different from the hand stitching I knew. And to some extends it's just liking making a garment – you purchase an embroidery pattern, and then you follow the instruction to finish. If you followed the instruction completely, you can get the exact same result as the design.
Technologies are so advanced today. I could never imagine embroidery can be so simply yet produce such beautiful result. It won't be the same result as the hand embroidery. It's just like the difference between a printed photo, and an abstract portrait. Each has their own advantages. I really enjoy the machine embroidery as my new hobby.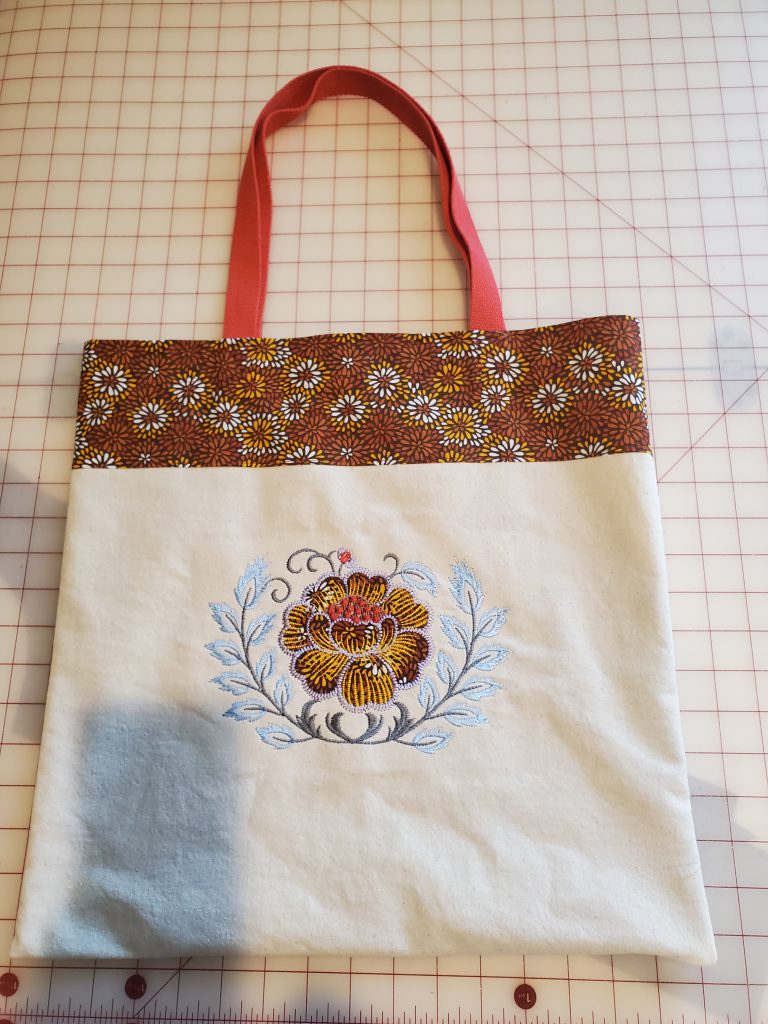 This tote is simple to make. The embroidery and applique using the matching accent fabric made it special and more desirable.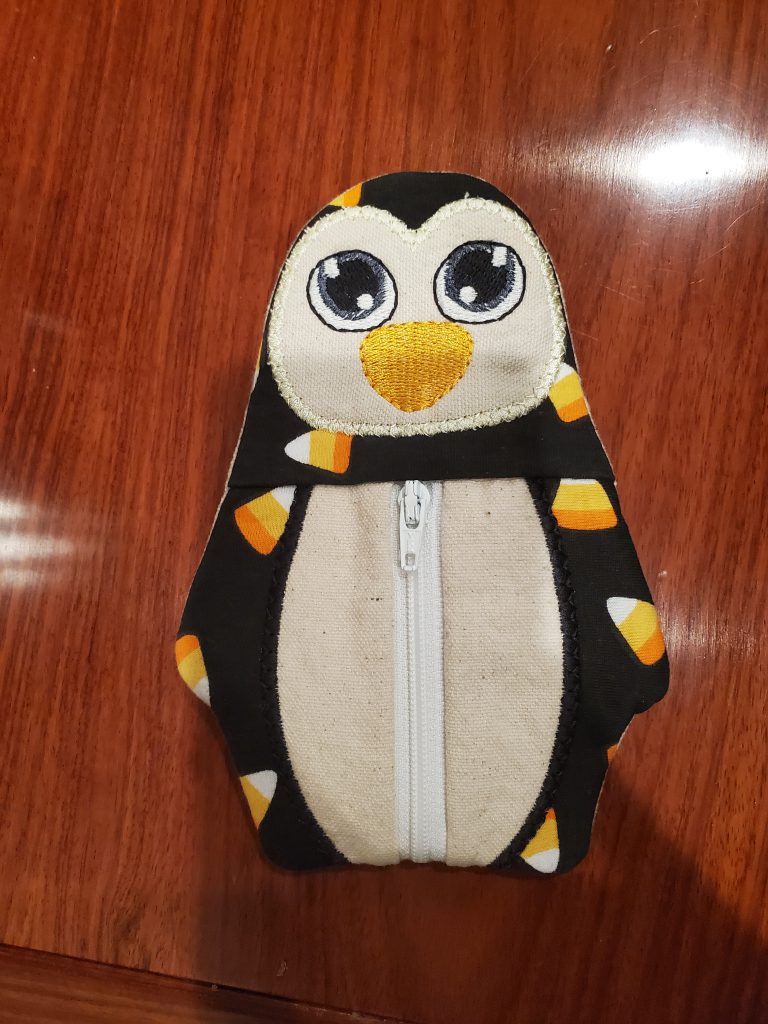 This penguin zip bag if made by hand would be too complicated due to the small size. But machine embroidery and ITH (in the hoop) made it so easy and precise. It took me much less time than making a traditional pouch with similar complexity. I no longer need to cut precisely in advance. My kids love such pouches.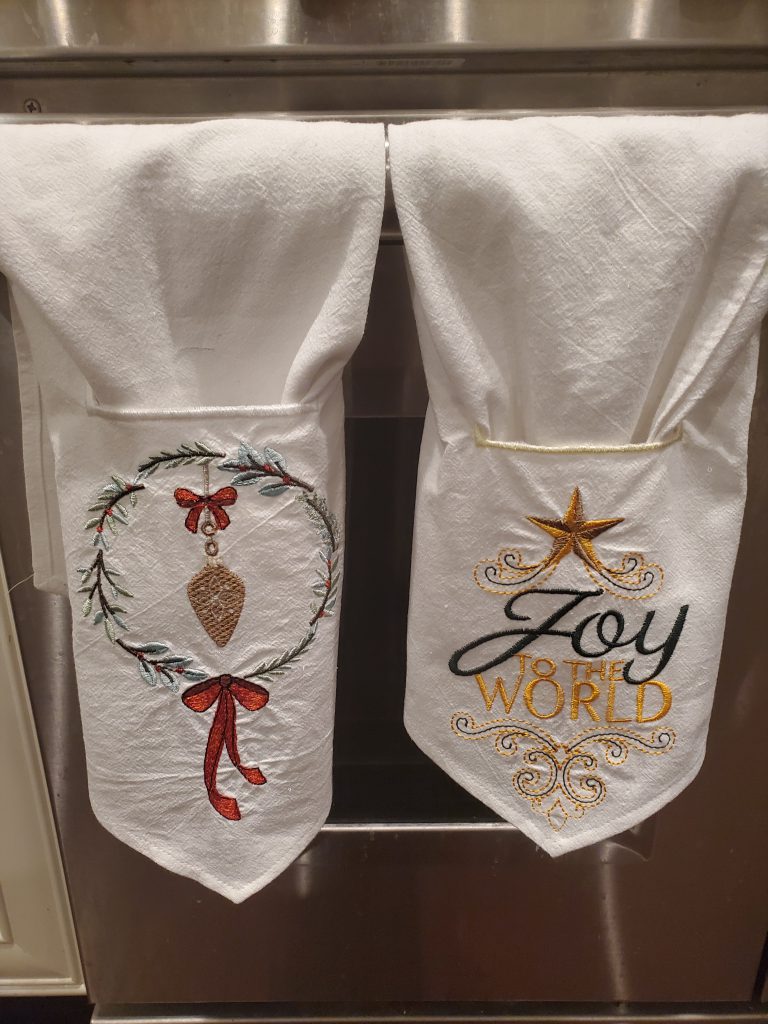 And here are two kitchen towels I made in one evening. These were my test runs so I picked the worst plain towels to embroider on. I also didn't have the right interfacing yet so the result doesn't look neat enough. But you get the idea. Things are so much more fun now.
I have also decorated my kids' clothes. They loved those. It's better to embroider on the fabric before constructing the garment. I will show those in the pattern reviews later. I used some Sinclair patterns.
And my newest favorite is this tote. The embroidery patterns are from OESD (sorry I couldn't link to the design as it's not released publicly yet) and tattered stitches.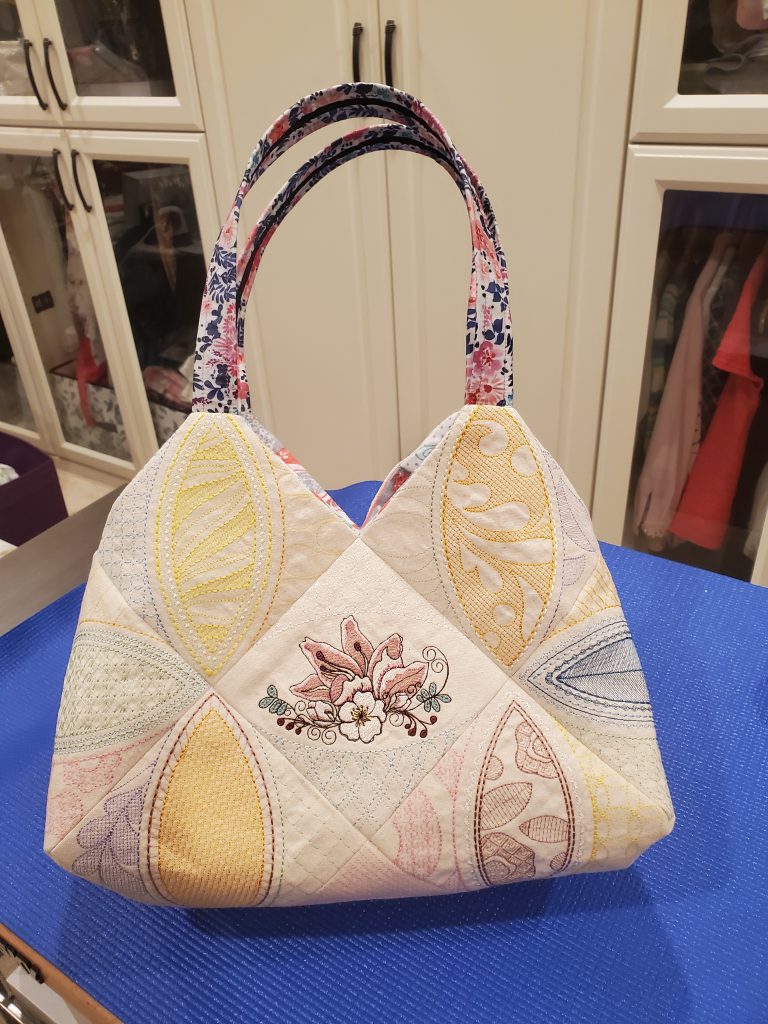 It's time consuming and I didn't use the best fabric. But I really really like the end result. I didn't buy a pattern for the bag. I simply used paper to see how to arrange those and form a bag as shown on Pinterest. Then I picked tile patterns and additional embroidery patterns to make quilting blocks and assemble. If anyone are interested, leave a comment here and I can post some tutorial. But I think it's a traditional Japanese quilt tote pattern that maybe you can figure out yourself too.