Congratulations to the Dreamstress of Scroop patterns to launch the pretty Ettie Petticoat! I know it's been a month since the launch – I've always wanted to make a real petticoat out of it before I post my blog, because it's such a great pattern! But I've been too busy and decide to just post what I have so far.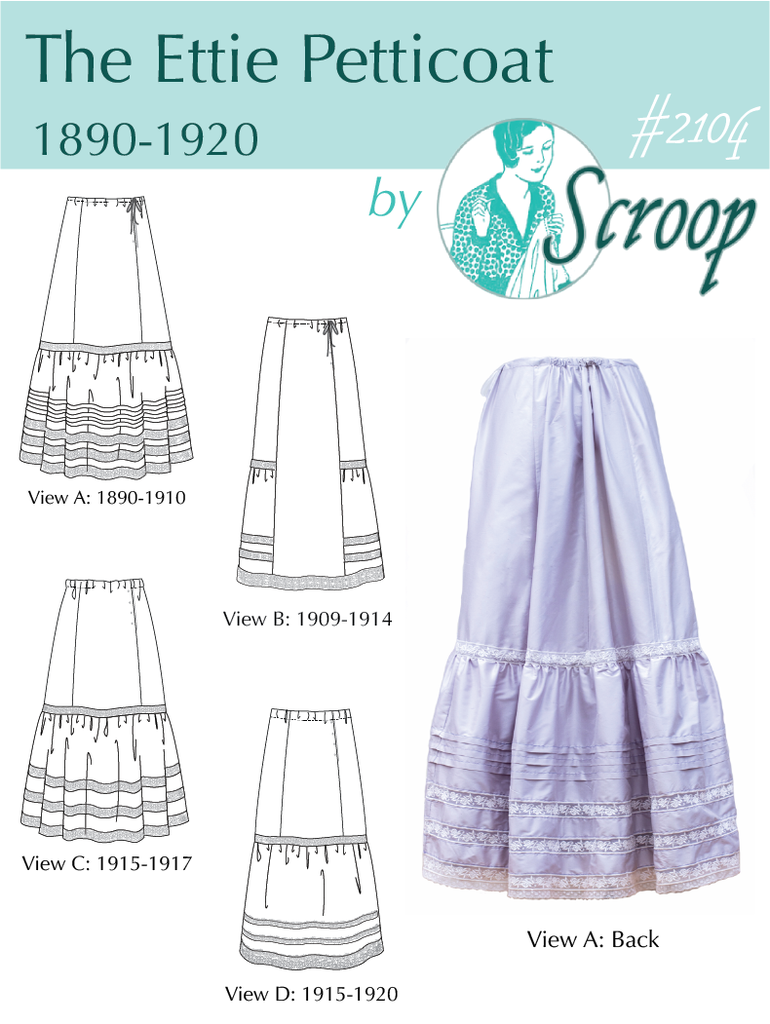 I have so much to say about this pattern that it's beyond just a pattern review. It's my first try of making a petticoat even though I bought many petticoat patterns and always wanted to make a full set of historical attire. I like the dresses in the old days. I like Han Fu and Qi Pao (both Chinese), and I like the western historical dresses, although I don't remember their names and terminologies. I simply adore how elegant women look in them. Many of them emphasize a then typical female silhouette, the hourglass body shape. So a wider bottom is a must. That makes a petticoat a must.
I was very lucky to be selected as a tester of the Ettie pattern, which I immediately fell in love with. There were some extra requirements to present it as a traditional petticoat, so I adopted the modern version. But I strictly followed the instructions to experience what it feels like to make a petticoat in 1910s. So there you are, my linen version of Ettie using French seam, snaps as opposed to zippers, and lace using only the traditional way of processing.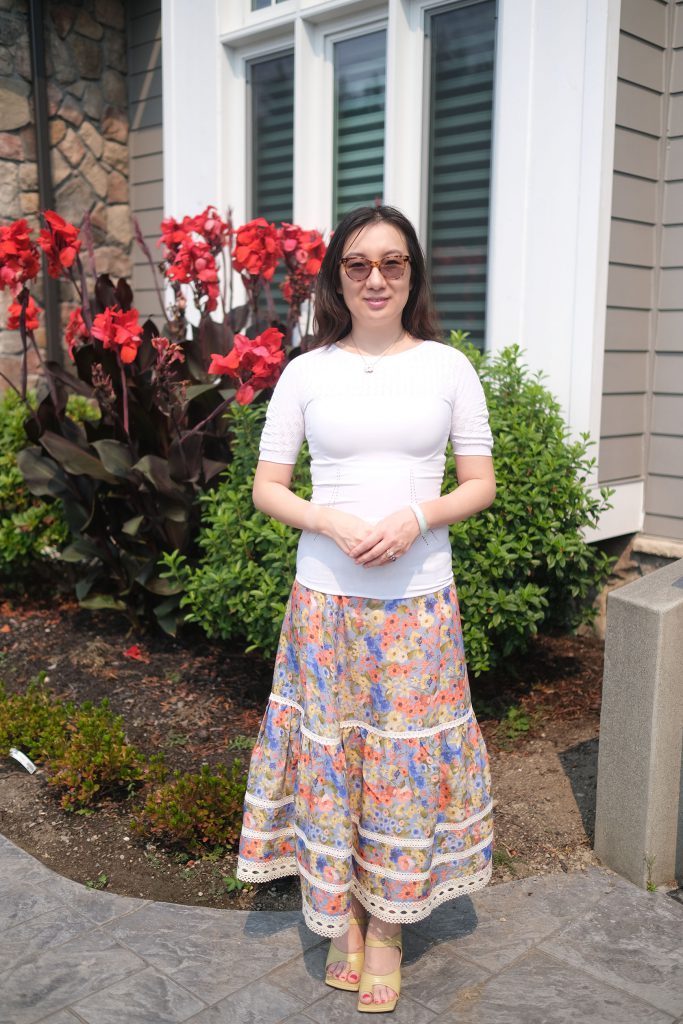 The pattern
The pattern is well drafted with enough notches to assist your assembly. It's well thought through to help you utilize the full yardage of your fabric: you are given both grainline options to layout your pieces with minimal waste. It's also very simple. All seams are straight lines – it's easy to apply French seams here.
You can see the result yourself. I think it's stunning! My favorite skirt used to be a Gucci one I bought several years ago. Now it's this skirt! It has the retro fashion vibe. It has an A-line shape of flare bottom and slim waist – yes the contrast will make your waist look slimmer. The lace added a sophisticated look to it.
Even better, this pattern used layered PDF and is projector friendly! I cut mine on a projector.
Fabric choice
You'd want to use cotton voile or silk to make a petticoat. My goal is to make a modern skirt. The pattern instruction said to use linen. But I think you can use other woven fabric too. Mine is linen blend from Mood Fabric. My muslin was made in thin quilting cotton and I think it turned out very well too. I have to say that I may have used 10 times of the time working on my linen version compared with my cotton version. My linen contains viscose and it's so slippery and frayed like crazy.
I used all cotton laces. Well, the hem one contains polyester. I tried to use a piece of my lace fabric instead of lace trims. It turned out really pretty and easy, but it couldn't hold a light pull. Not sturdy enough.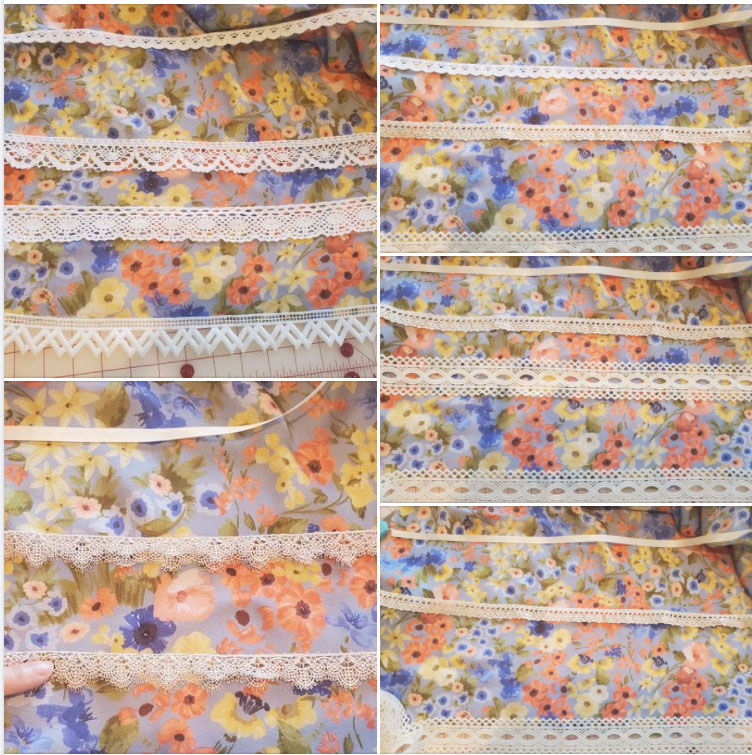 Construction
I applied starch to my laces before I sew. I think that's a good idea. I simply used food grade starch and mixed with hot water instead of boiling it. There was some residuals in it but it didn't affect the end result. My Best Press order arrived too late.
I learnt how to install laces. The instruction of the pattern did an excellent job to explain the steps. For the lace insertion alone, it offered 3 options. I used the second option to insert lace with a hem but added some modifications – the fabric frayed too much so I overclocked it after I cut the fabric overlapping the lace. And because my lace is quite narrow, I didn't fold twice as instructed. The overlocked edge is good enough.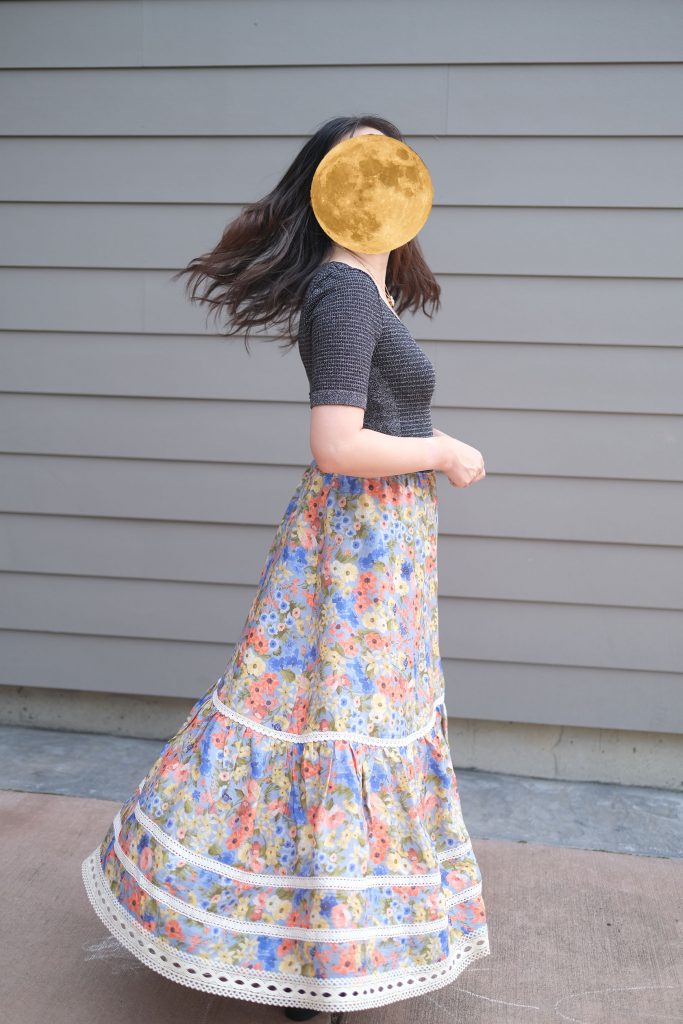 Conclusion
5/ 5 highly recommended no matter if you want to make a petticoat, or simply a pretty modern skirt.
The pattern is like an e-book. It includes the history background of the petticoat pattern, detailed instructions of all the sewing skills needed, and of course how to construct the petticoat. You will be happy to own this pattern.